Your healing journey
We welcome people with any kind of healing needs from physical, emotional or spiritual issues. We operate a strictly confidential personal service on an individual basis for anyone over the age of 18, (or younger with an accompanying parent.) We exist as a registered charity to serve and support people on their individual healing journeys free of charge.
Healing Rooms Norwich supports people of all faiths and none who are willing to benefit from caring prayer in a safe and supportive private setting.
How it all began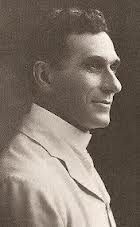 John G Lake was born in Canada in 1870.In his personal account, "Adventures in God," Lake wrote-"As I think back over my boyhood and young manhood, there comes to mind remembrances like a nightmare: sickness, doctors, nurses, hospitals, hearses, funerals, graveyards and tombstones; a sorrowing household; a broken-hearted mother and grief-stricken father, struggling to forget the sorrows of the past, in order to assist the living members of the family who needed their love and care." In 1908, God sent him to Africa, where he helped to establish over 100 churches. Upon his return to America, Lake came to Spokane, Washington. He rented a suite in the Rookery Building to pray for the sick. It was known as the Healing Rooms. Lake and his assistants, who were known as "healing technicians," prayed for the sick. Over a five-year period, there were over 100,000 documented healings. The U. S. Government declared Spokane the healthiest city in the world. John Lake was a man of purpose, vision, strength and character. His one goal in life was to bring the fullness of God to every person. He often said that the secret of heaven's power was not in the doing, but in the being. He believed that Spirit-filled Christians should enjoy the same type of ministry Jesus did while living on earth. Lake's healing and preaching ministry spanned the years from 1898 until his death in 1935.
In 1999, Cal Pierce, a real estate developer, responded to a call from God and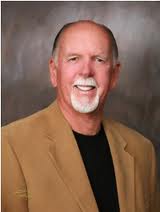 Cal Pierce moved to Spokane Washington to open up the Healing Rooms started by John G. Lake 80 years after they had closed. An earthquake compromised the original building necessitating a move to the present building at 112 East First Avenue in Spokane. Healing Rooms is now world wide with over 3000 Healing Rooms in 80 countries as members of the International Association of Healing Rooms – I.A.H.R – and this continues to grow at a rapid rate. The full story can be read in Cal's book " Preparing The Way".
Preparing the Way
The purpose of Healing rooms reads as follows:'We are an association of Healing Rooms Ministries in churches and cities with a common vision to re-establish healing in the body of Christ. Our commission is based on Mark 16:17-18,"And these signs shall follow those that believe…they shall lay hands on the sick and they shall recover." The vision is to see Healing Rooms in every city and every nation, linked together in unity around the world. Our goal is to establish uniformity and accountability in each work by offering, through association, the tools to properly equip each Healing Room.Our focus must be on the presence and power of the Holy Spirit who works through us to heal the sick. To Him be the glory!'